Top 4 Best Investments in America
---
Where does real estate fall on the list of America's top four investments?
Posted: June 03, 2019 by

Krissy Stewart
---
Every year, Gallup surveys Americans to determine their choice for overall best long-term investment. Participants are given a choice between real estate, gold, stocks, and savings accounts. Since 2002, the answer to this question has varied based on market trends, but for now six years running, real estate has come out on top. Gallup explains:

"Stocks have had a strong 2019, with the major U.S. stock indices establishing or nearing record highs in April and early May. Still, more Americans continue to believe real estate (35%) is a superior long-term investment to stocks (27%) or other investment options."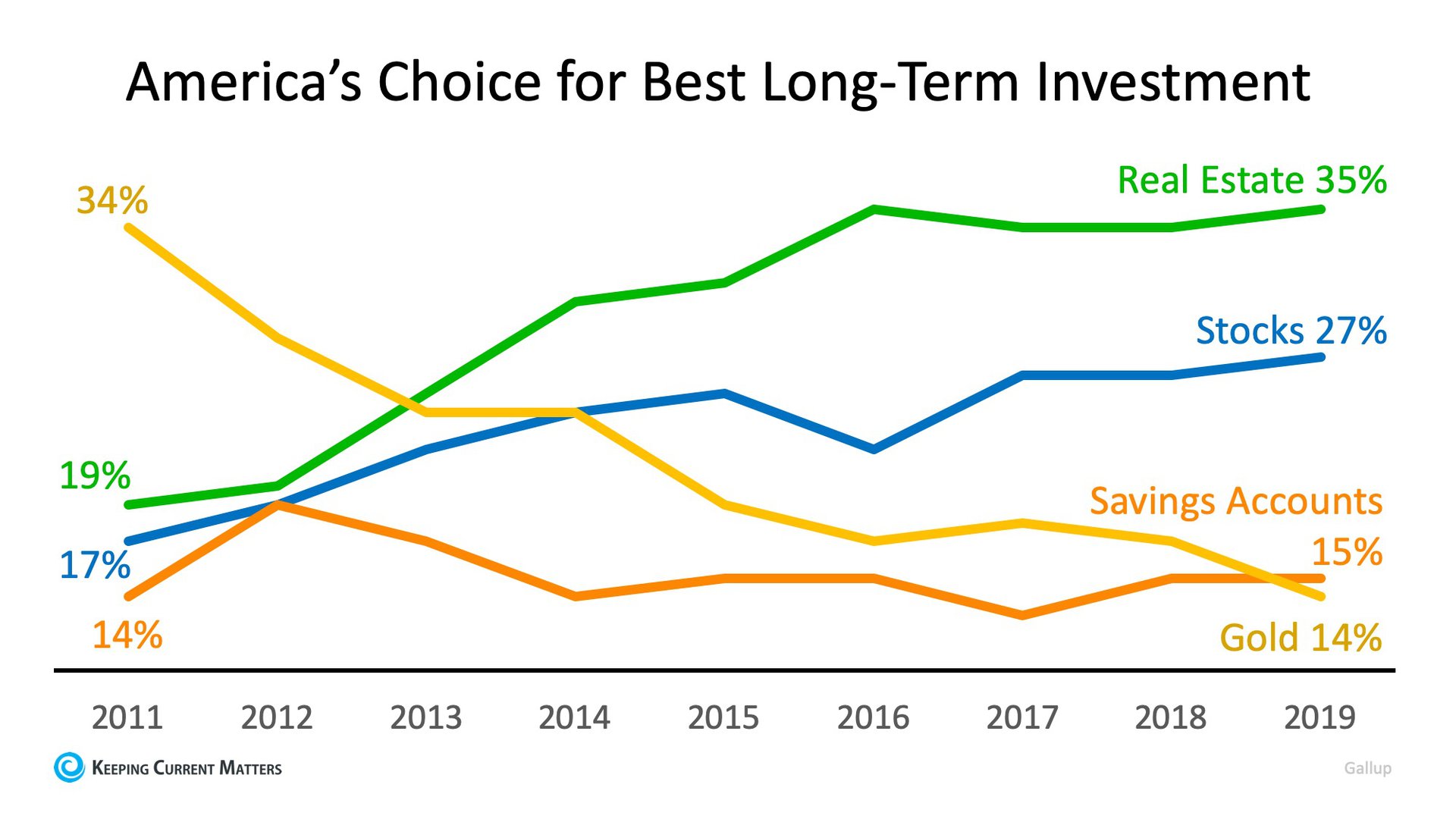 If you have been considering real estate as a long term investment, you are not alone. The Bozeman market is booming, and growth in the area shows no signs of slowing down anytime soon, making it an ideal location for investors.

What are your thoughts on the best investment opportunities? Let us know in the comments!